There was even a trace of mild exhilaration in their attitude. At least, they had a clear-cut task ahead of them. The nine months of indecision, of speculation about what might happen, of aimless drifting with the pack were over. Now they simply had to get themselves out, however appallingly difficult that might be. [1]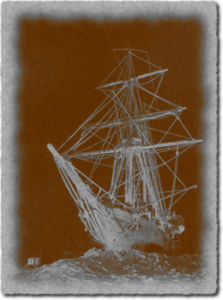 In the early 20th Century, Sir Ernest Shackleton led an expedition attempting to cross the South Pole on foot. He was unsuccessful in that attempt. What he succeeded at, however, was something far more impressive. After nearly two years of battling conditions south of the Antarctic Circle, Shackleton saw to it that all 27 men of his crew made it safely home. As Alfred Lansing notes, "Though they had failed dismally even to come close to the expedition's original objective, they knew now that somehow they had done much, much more than ever they set out to do."
There is much I could write about the lessons from Shackleton, his crew, and the Endurance that apply to our own individual endeavors – personal and professional. For the moment, I wish to reflect on the sheer clarity of the goal 28 men had in 1915-1916: To survive, by any means and nothing short of complete dedicated effort.
To be sure, their goal was self-serving – no one can judge them for that – and no product team is ever likely to be placed in a situation of delivering in the face of such high stakes. Indeed, the lessons from Endurance are striking in their contrast to just how feeble the drama is that is often brought into product delivery schedules. We call them "death marches," but we know not of what we speak.
One of the things we can learn from Endurance is the power of a clearly defined objective. Do or die. That's pretty damn clear. Time and time again, Shackleton's crew were faced with completing seemingly impossible tasks under the harshest of conditions with the barest of resources and vanishingly small chances for success.
What kept them going? Certainly, the will and desire to live. There were many other factors, too. What interests me in this post is reflected in the opening quote. The emergence of a well-defined task that cleared away the fog of speculation, indecision, and uncertainty. Episodes like this are described multiple times in Lansing's book.
Why this is important to something like a product vision is that it clearly illustrates a phenomenon I learned about recently called "The Goal Gradient Hypothesis," which basically says our efforts increase as we get closer to our goals. But here's the rub. We have to know and understand what the goal is. "Do or die" is clear and leaves little room for misunderstanding. "Let's go build a killer app," not so much.
From the research:
We found that members of a café RP accelerated their coffee purchases as they progressed toward earning a free coffee. The goal-gradient effect also generalized to a very different incentive system, in which shorter goal distance led members to visit a song-rating Web site more frequently, rate more songs during each visit, and persist longer in the rating effort. Importantly, in both incentive systems, we observed the phenomenon of postreward resetting, whereby customers who accelerated toward their first reward exhibited a slowdown in their efforts when they began work (and subsequently accelerated) toward their second reward. [2]
Far away goals, like a product vision, are much less motivating than near-term goals, such as sprint goals. And yet it is the product vision that can, if well-crafted and well-communicated, pull a team forward during a postreward resetting period.
But perhaps the most important lesson from the research – as far as product development is concerned – is that incentives matter.  How an organization structures these is important. Since most people fail The Marshmallow Test, rewarding success on smaller goals that lead to a larger goal is likely to help teams stay focused and dedicated in the long run. Rather than one large post-product release celebration, smaller rewards after each successful sprint are more likely to keep teams engaged and productive.
References
[1] Lansing, A. (1957)
Endurance: Shackleton's Incredible Voyage
, pg. 80 [2] Kivetz, R., Urminsky, O., Zheng, Y (2006) The Goal-Gradient Hypothesis Resurrected: Purchase Acceleration, Illusionary Goal Progress, and Customer Retention,
Journal of Marketing Research
, 39 Vol. XLIII (February 2006), 39–58